Several existing templates can be defined as a group (e.g. format or layout variants). When editing in the editor, it is possible to switch between these templates. (The attribute "content-identifier" in the IDML can be used to transfer customizations of a block to all of these templates).
Create group template
The desired templates are created as usual in InDesign, tagged and, if necessary, added with attributes.
content-identifier
Individual blocks of the templates can be "linked" to each other. Therefor, the content-identifier attribute is assigned to each of them and one identifier is defined for each block (the same value for the linked blocks in the different IDML files.).
This ensures that the content (text or asset) of the respective block is kept when the template, layout or article template is changed (the formatting of the text, however, is not kept during the change).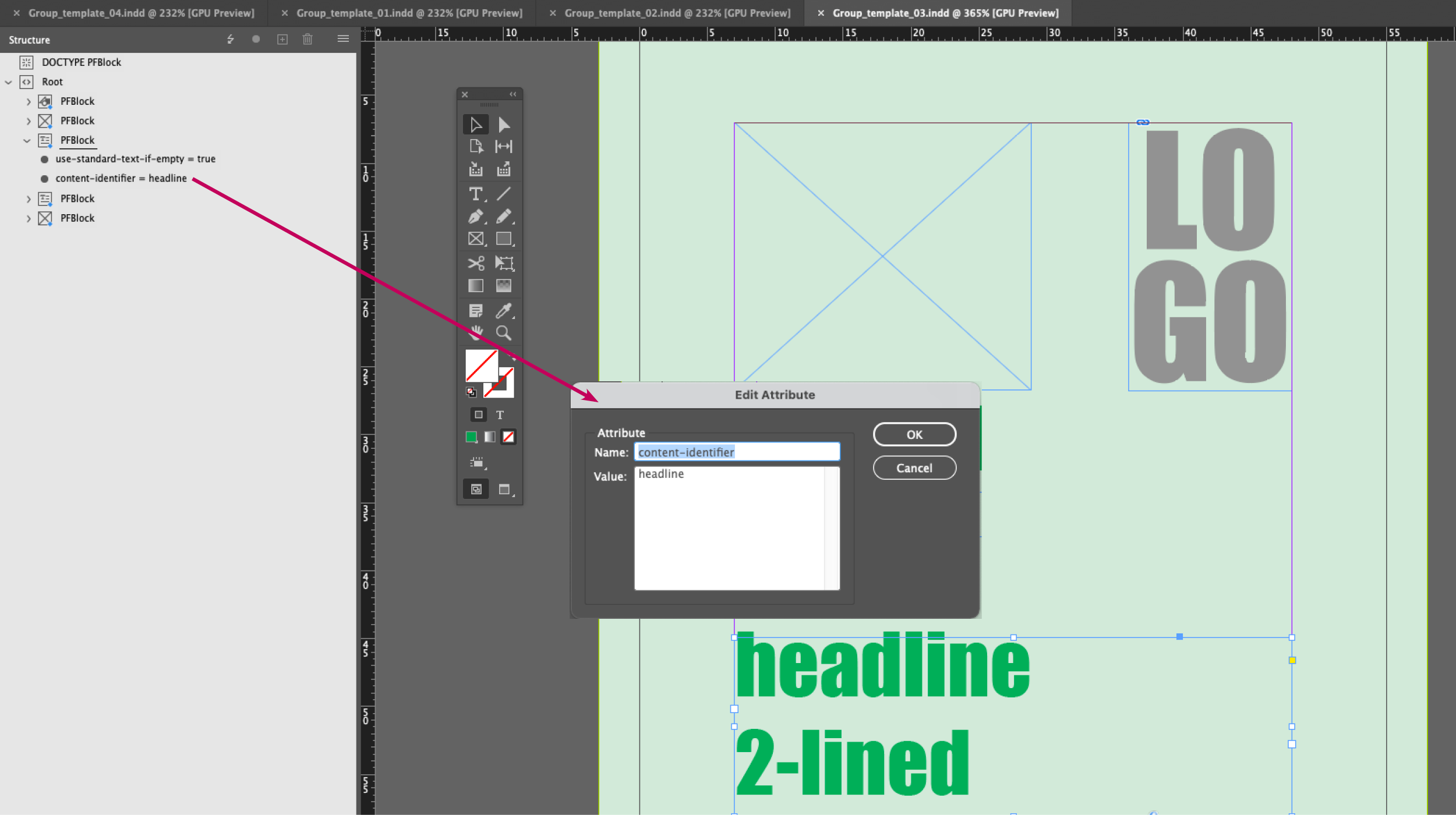 After the templates have been loaded into the printformer (Upload and configure), the group template can be created.
In the General menu select Group as the template type.
Under Template the previously uploaded templates can be activated and it can be defined which template should be preselected when entering the editor.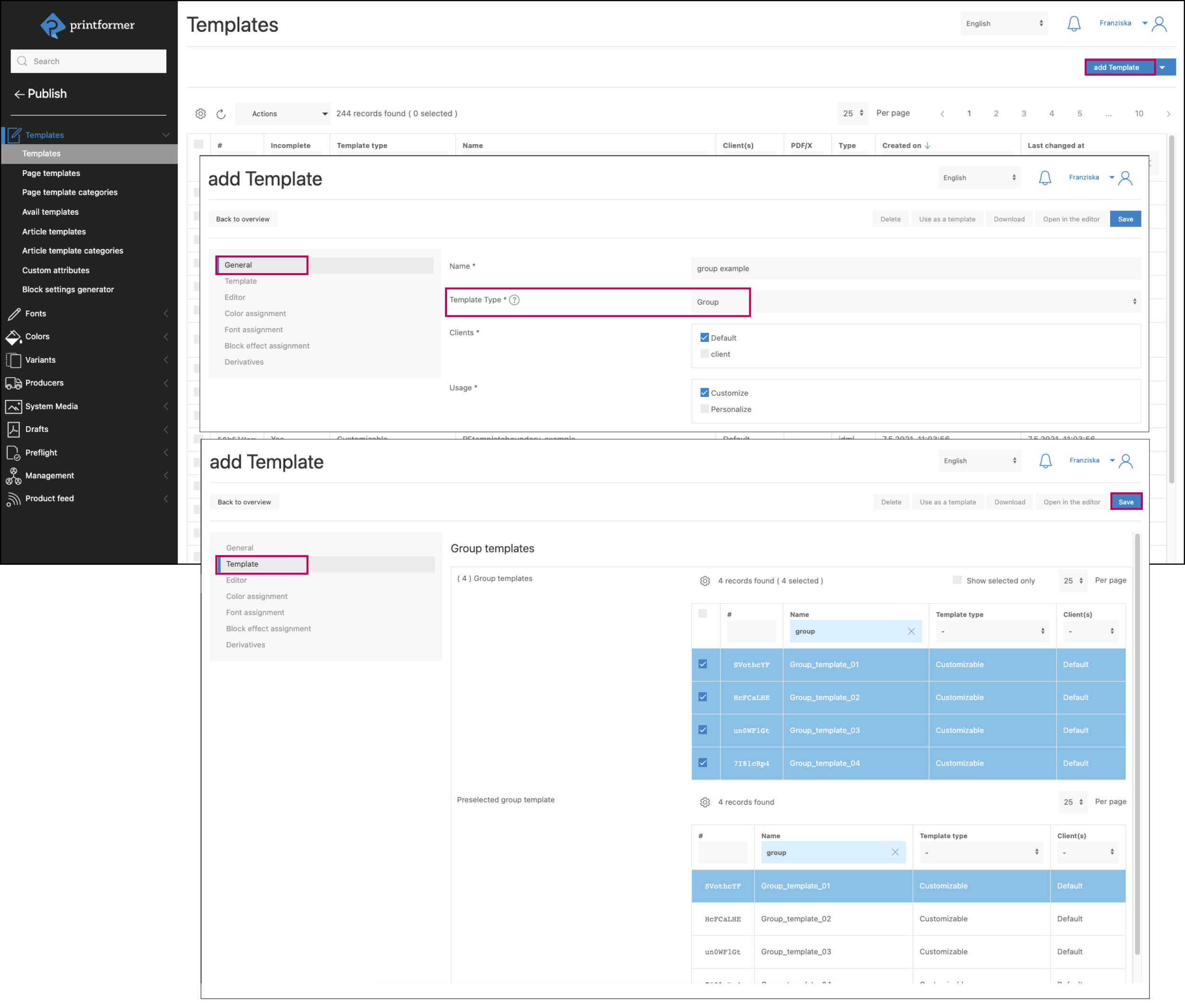 When opening the template in the editor, the Group Templates tab now appears, where all pre selected templates are available.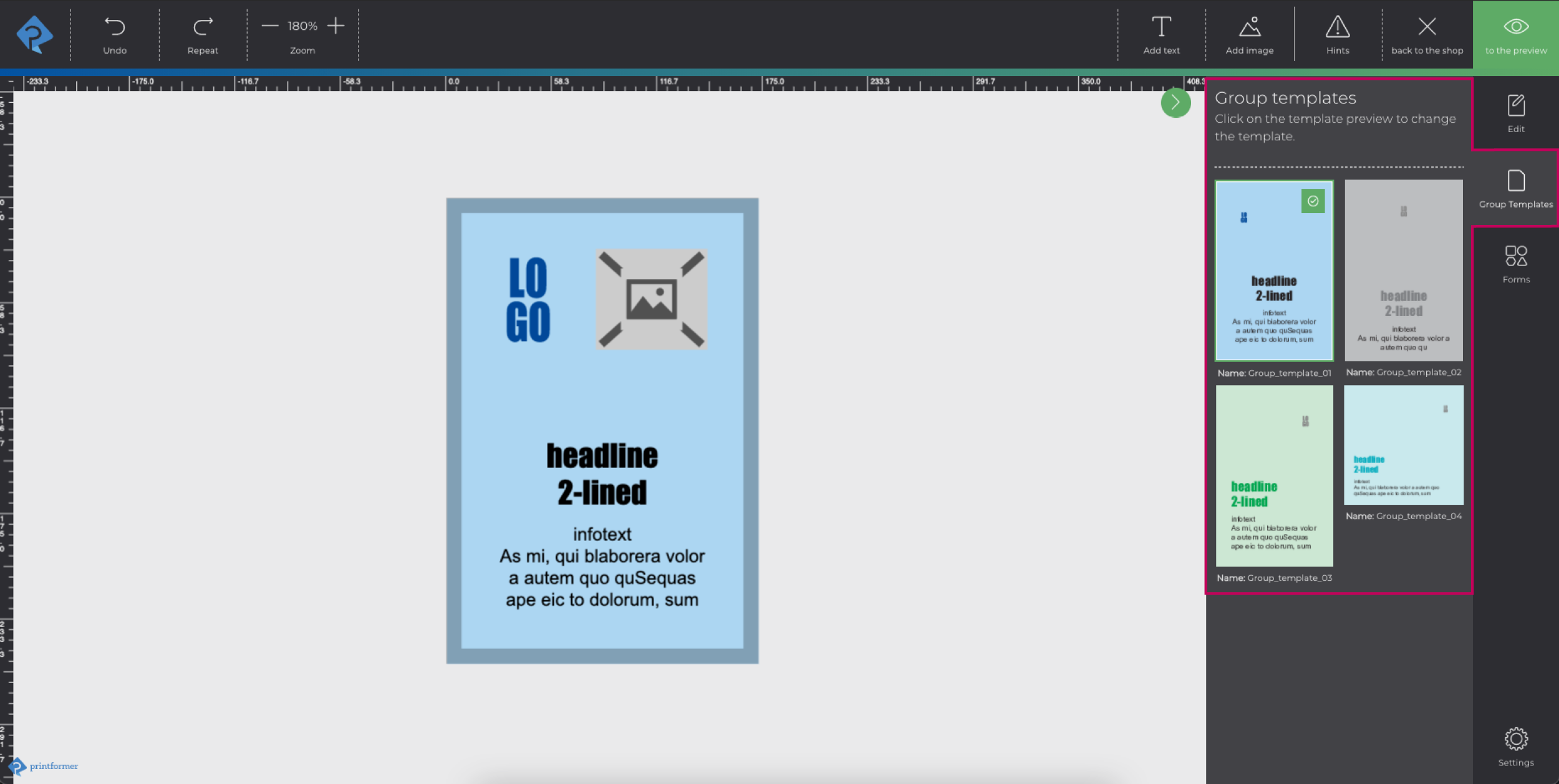 The use of placeholders in a group template with content-identifier does not work if they are located within (body) text. Also, there must be no spaces outside the placeholder.
Sample files