First, check that your colour settings in InDesign are set up according to the print specifications.
In order for printformer to know which areas of your design template may be individualised by the user in the editor and which elements are to be printed unchangeably, they (text blocks, images etc.) must be provided with additional information (Tags).

Structure and Tags
Therfore, the following windows should first be integrated into the workspace:
»Structure« (View > Structure > Show Structure)

»Tags« (Window > Utilities > Tags)

»Layers« (Window > Layers)

ggf. »Pragraph Styles« und »Object Styles« (Window > Styles)
Load printformer dtd
To make working with tags in Indesign easier for you, we have created a special printformer.dtd file.
DTD (Document Type Definition)
A DTD is a set of rules used to declare documents of a certain type. It defines the tag names and attributes to ensure that they can be implemented by the printformer.
First download ⤓ printformer.dtd

In the »Structure Window«, click on the icon in the upper right-hand area to open the submenu. There you select the option Load DTD…

Then change to your storage location of the DTD file (in the screenshot example, the desktop) and select it.

After you have successfully imported the file into InDesign, an additional line named DOCTYPE PFblock appears in the »Structure Window« The file has now been installed correctly.
View Settings
Zusätzlich können die Tag-Marken eingeblendet und getagte Rahmen markiert angezeigt werden:
View > Structure > Show Tag Markers

View > Structure > Show Tagged Frames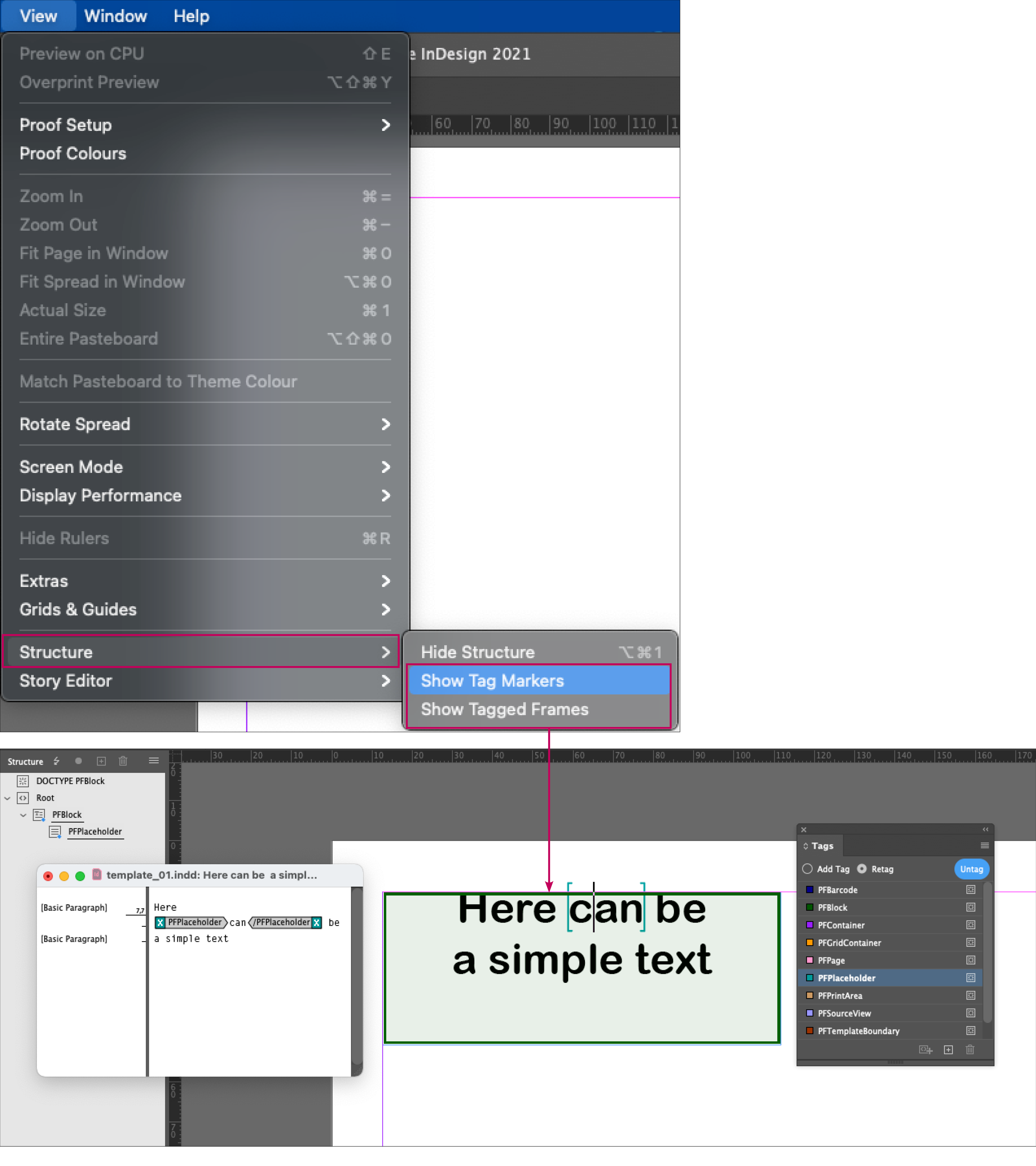 Screenvideo